Social Housing
Sustainable Design Collective has a background in social housing and work with tenants, and we are interested in working with Housing Associations.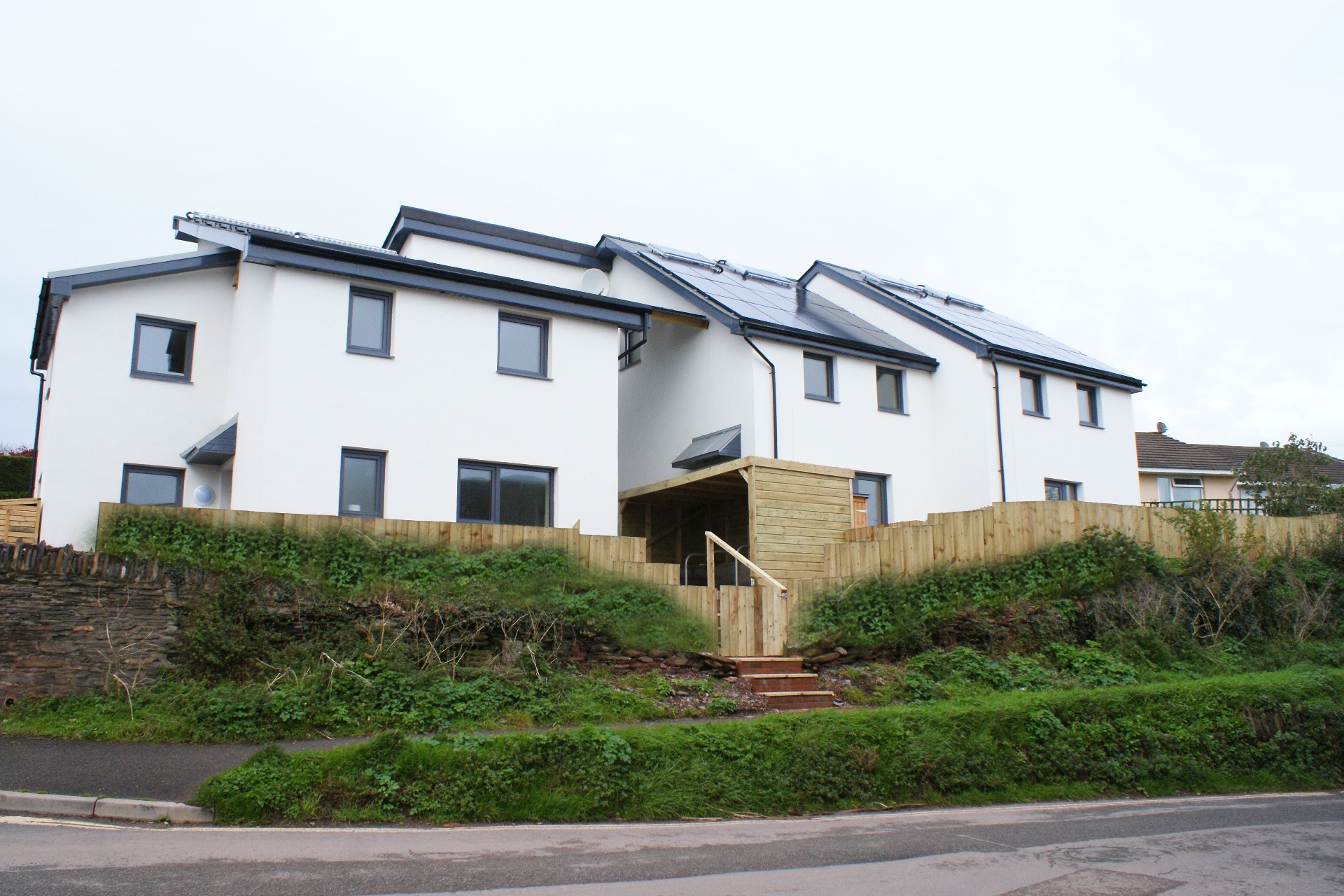 We believe affordability and sustainability are achievable for all UK housing. We can provide Design and Build solutions for social housing, with particular focus on rural areas, addressing the UK housing need whilst spreading awareness of sustainability through exceptional design. Our build process is ideally suited to creating an affordable energy efficient home which is cheap to run.
We have proved this is possible with our most recent project in South Devon. This 4 house development for South Devon Rural Housing Association has achieved Code 5 at the Design stage.
South Devon news described the project thus:
"The new homes will be offered to local people with a housing need to rent at 80% of local market rents. The houses will be constructed to Level Five of the Code for Sustainable Homes. This requires buildings to be twice as efficient at conserving energy as an average house."
South Hams District councillor for Dartmouth and Kingswear district, Jonathan Hawkins, said:
"This is an exciting project to provide local people with sustainable homes, one of our key priorities. It is particularly welcome in such a rural community that suffers from lack of affordable homes."
Steve Prime, CEO of South Devon Rural Housing Association:
"This is a very important development for the Association. We have long held the view that sustainable affordable housing can be developed in rural locations, not as an experiment but as a template which can be replicated."
Rod Hewett, Chairman of South Devon Rural Housing Association, added:
"As a small local housing association it demonstrates our ability to deliver innovative solutions for local people in rural areas. This development takes a huge step forward in proving that this does not need to be a one off. Our tenants will benefit from high quality homes and extremely low energy costs."
We were thrilled to be named 'most energy-efficient in the South Hams' for the completed project, and the new tenants moved in at the end of 2013.